So you've decided to buy a sound bar. Which option will you go with? One good pick is the TaoTronics 120W 2.1-Channel Sound Bar, and today it's even on sale for $95.99 when you use code 95UKVVK6 during checkout. Shipping is free as well. Today's deal is the best we've seen as well as the first time the device has dropped below $100, though the discount is only around for a limited time.
Crank It Up to 11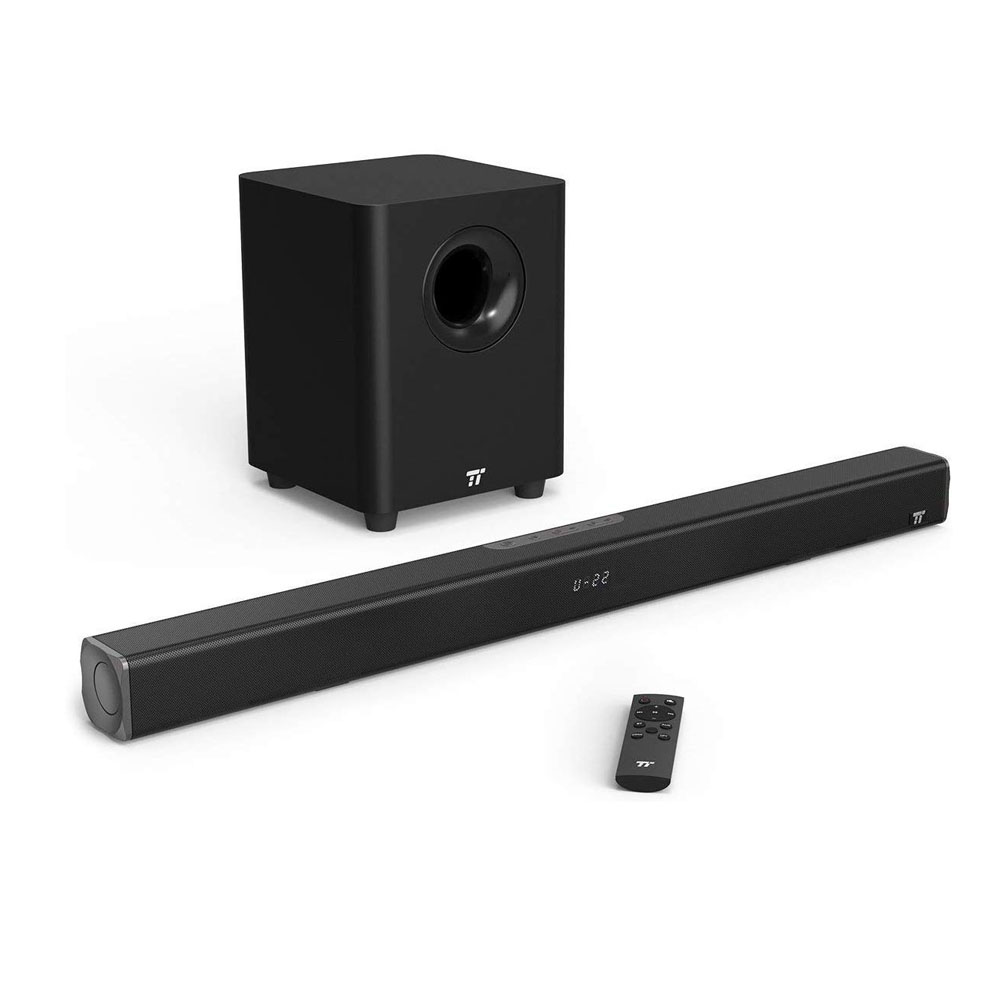 Be sure to clip the on-page coupon and enter the code below at checkout to get in on this deal! The well-rated 34-inch soundbar will put your TV speakers to shame, helped along by its included subwoofer that fills the room with sound.
$82.99 $129.99 $47 off
This sound bar has positive reviews overall, with 108 customers leaving it an average of 3.8 out of 5 stars. It includes a 6.5-inch 40W wood subwoofer for room-filling sound, and the subwoofer can connect from up to 30 feet away for the best setup for your home. Setup is easy as well, and the design is low-profile to avoid making a huge impact on your current home theater. There's even Bluetooth built-in so you can wirelessly stream music from your phone.
If you're still debating on whether or not to add a sound bar to your setup, we can help you decide between a sound bar and a surround sound system, as well as whether to buy a smart sound bar. We also have a roundup of the best sound bars under $100 if the TaoTronics option isn't the right one for you. Just keep in mind that the deal won't last forever!
We may earn a commission for purchases using our links. Learn more.